When it comes to choosing an appropriate painting application, Timmins Painting has you covered. No matter if you're looking for brush/roll applications or sprayed on coatings, , we have a team of seasoned experts who go above and beyond to ensure you're happy with the result. Here is an overview of four paint application types our painting company offers.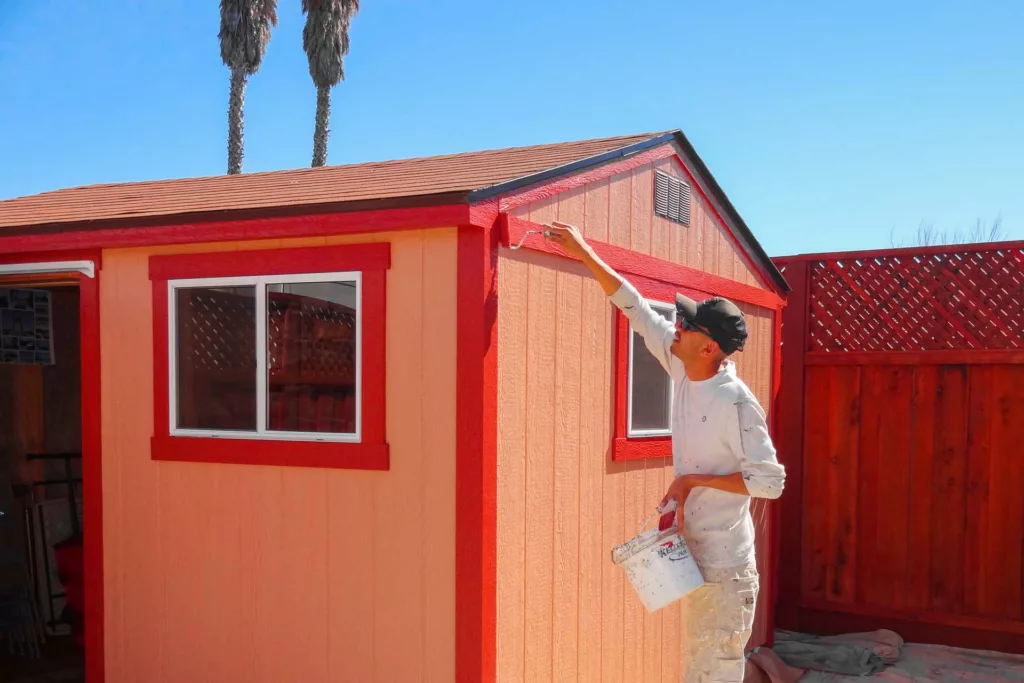 Two-Coat Paint Application
Looking for a two-coat paint application? You're in luck! Our experts are well trained in two-coat paint applications; two-coat paint applications involve applying two coatings to any given material surface. Many of our customers prefer two-coat paint applications because this system helps to ensure that surfaces are entirely and sufficiently covered. Moreover, two-coat paint applications also help enhance the general corrosion resistance of virtually all materials. This makes this application method ideal for a wide variety of projects and surfaces, especially in cases where the surfaces have never been treated, or the paint job is old and has since worn off.
Brush/Roll Paint Application
Depending on the nature of the project, many customers vastly prefer one of these applications over the other. Fortunately, our team of experts is here to help you make that decision.
Brush Application
On the one hand, brush application is the oldest and most well-known type of paint application. This is because paint brushes are smaller and easier to maneuver, which makes for an increased level of precision. This type of application is ideal for painting edges, details, corners, trims, etc. Also, there are various sizes of paint brushes, which makes it possible to paint and perfect pieces and projects of all kinds.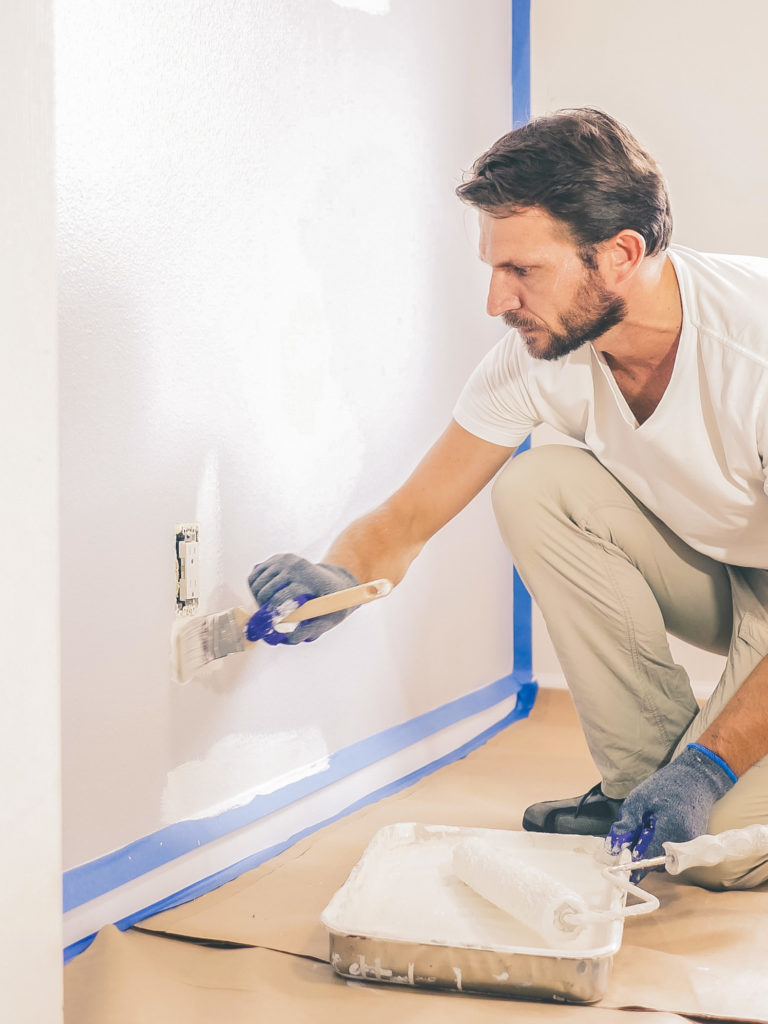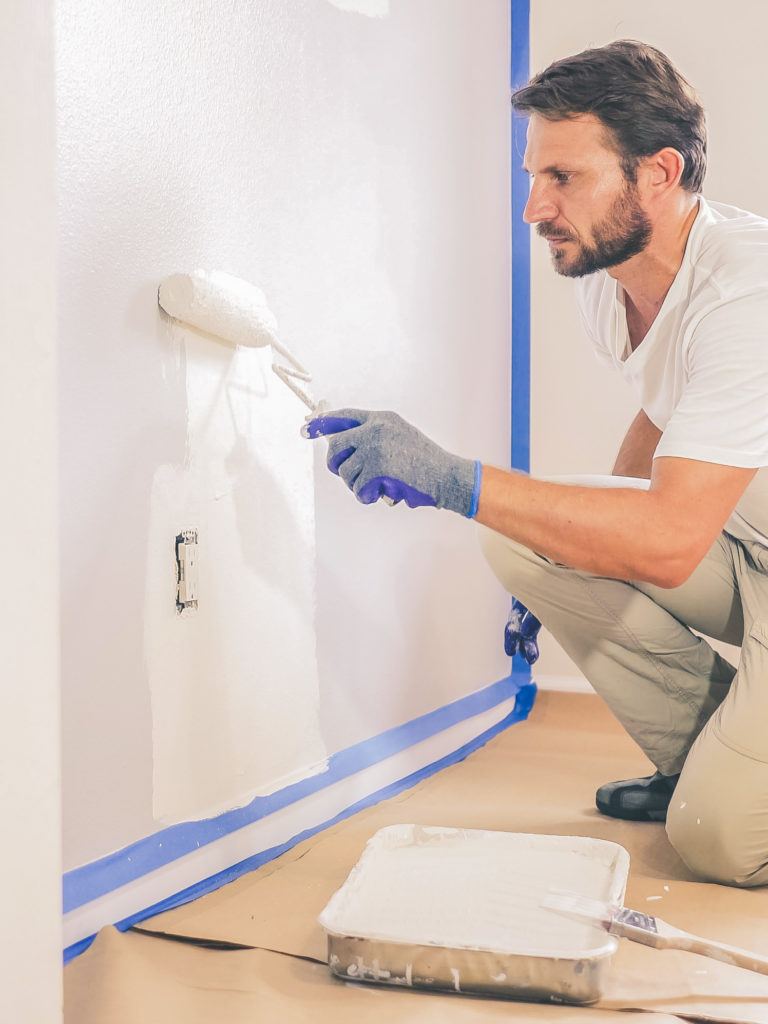 Roller Application
On the other hand, roller application provides even, uniform coats. This makes it ideal for painting larger surfaces such as walls and ceilings. Additionally, it is considered highly economical when compared to a paintbrush because it has a porous surface that holds much more paint than a paintbrush. Therefore, roller paint application makes it possible to complete large paint jobs in a much shorter time frame.
Fine Finish Spray Applications
Fine finish spray applications are an excellent choice for any project or surface that needs an extra coat of paint. No matter if you're working on cabinets, fences, furniture, sheds, or garages. etc., spray application is an ideal option. This is because, much like roller applications, spray applications can be used to provide a thin coat of paint to larger surfaces. Nevertheless, given the nature of the sprayer, it is not ideal for detailing, touch ups, or intricate surfaces. Either way, you may want to request a spray application for larger projects and surfaces in or around your home.
Elastomeric Coatings
Lastly, elastomeric coatings are essentially coatings or protective paint barriers that are typically applied to exterior concrete or stucco walls. These applications are typically thicker in nature than most other forms. Therefore, they are most often used for surfaces that need protection against moisture, mildew, and mold. For this reason, it has become one of the leading paint applications for most exterior projects and structures that require this extra moisture barrier.
These types of structures include:
Stucco
Concrete Walls
Rough Textured Siding
and more….
However, elastomeric coatings should not be applied on surfaces such as logs or lap-siding because breaches are not unheard of and can subsequently create opportunities for decay, mold, and other damage to these surfaces.
No matter which of these paint application methods appeals to you, we're here to serve you with professionalism and precision. Contact us today for a consultation, quote, and more information.