Do you feel like your home lacks presence? Perhaps you need a daring splash of color or a simple makeover. Whether you want to stand out from the crowd, add a little energy to your surroundings or just think it's time for a touch up, Timmins Painting is your trusted residential painting company. For over 20 years, we've served the Sonoma County area, making homeowners' dreams come true.
Our mission remains unchanged, provide quality workmanship, stellar results and amazing customer service.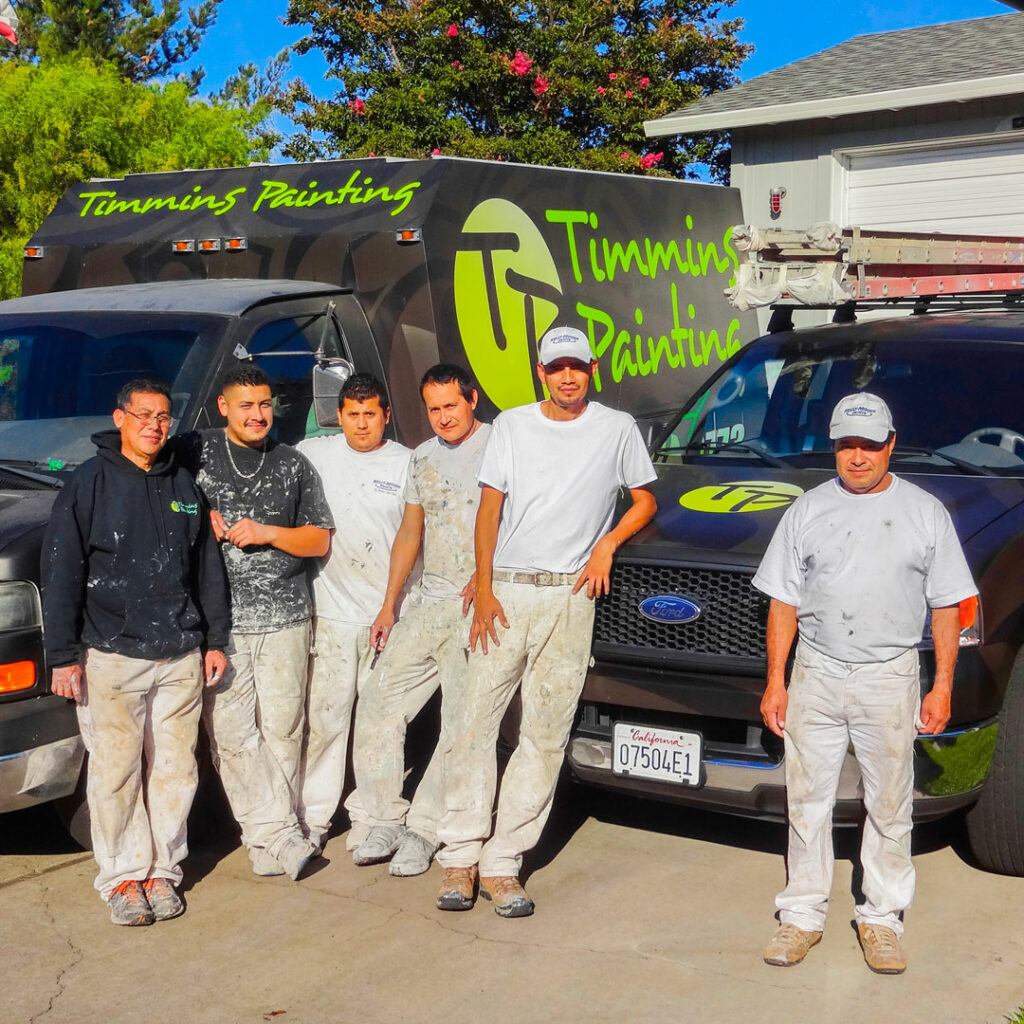 "Very happy with the quality of the job. Great team of guys. Super professional. The price was good. I would highly recommend them and will use them in the future."
–Deb O.
Our House Painting Services
We know how important it is to make your house feel like a home which is why we offer services for both interiors and exteriors. And we are more than happy to consult on on colors and palettes, paint finishes and applications to achieve your ultimate look.
A Professional Painting Company Who Stands Behind Their Work
With 25 years of experience, our skilled project managers and home painters understand that their work has to meet and exceed your expectations. Timmins Painting's team knows that customer service is just as important as the quality of the work. We are used to working with budgets and timelines, and you will find us to be experts at meeting all the requirements that a residential painting job entails.
At Timmins Painting we guarantee our work. We offer a warranty on workmanship, have all the appropriate insurances, employ highly skilled and experienced painters, offer a no-hassle sales approach, and provide you with customer service that is second to none.
Our Home Painting Services
Decks and Fences
Power Rinsing
Wallpaper Removal
Minor Drywall and Stucco Repair
Brick Painting
Siding of All Types: Aluminum, Vinyl, Wood, Stucco and Lap-siding
Painting Application Types
Two-Coat Paint Application
Brush/Roll Applications
Fine Finish Spray Applications
Elastomeric Coatings
Timmins Residential Painting Sonoma County
Sonoma County residents have been choosing Timmins for house painting services for more than 25 years. When you work with us, you can expect friendly service with the highest level of professionalism, and a commitment to quality workmanship. We also don't leave you with a mess. Only smiles.
Working with Timmins Painting
When you work with Timmins Painting for your home painting project, you can count on:
Honest, upfront estimates (no hidden fees, renegotiating, or price increases)
Open communication
Attention to scheduling needs
Years of experience
Insured and licensed crew
Warranty
Clean jobsite (we clean up at the end of every day)
Trust Timmins for Your Next Residential Painting Project
Your house is an investment, a safe haven, and where your family calls home. So when it comes to your home, don't settle for DIY or amateurs. Trust your residential painting project to the professionals at Timmins Painting. Our crew has the experience, the equipment and the skills to get the job done right, on time, and within budget.
Give us a call at 707-792-0773 or fill out this contact form for a free estimate on your next residential painting project.
Related Posts
Can Humidity Affect Your Interior Paint? 

In this guide, we will list common signs of humidity damage to interior paint and provide some tips for how to prevent and fix the problem to keep your home looking its best. 

8 Benefits of Working with a Professional Residential Painting Company

In this article, we highlight the key benefits of working with professional painters so you can add beauty to your home without the hassle.

4 Steps to Preserve the Finish on Your Deck, Porch and Fences

If sun, rain, hail, and wind have degraded the finish on your decks, porches, and fences, the wood can become comprised and need to be replaced far sooner. Here are four easy steps to preserving the finish on your outdoor wooden surfaces, so you can keep them in great condition for years to come.