Residential Painting for Your Sonoma County Home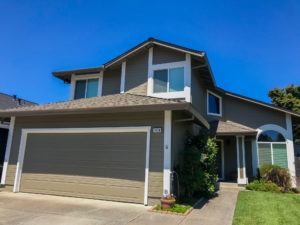 Looking to change the monotony of your everyday life? One way is by reviving or changing the colors to your home. If you need to add a fresh coat of paint on the exterior or interior of your home or if you want to completely reinvent the color scheme of your property, Timmins Painting is here to assist you. Our residential painting professionals are highly skilled in transforming your vision into a reality.
We make it our mission to provide our clients with excellent customer service and extraordinary quality. Our goal is to exceed your expectations!
Our Specialties:
A Painting Company Who Stands Behind Their Work
With 20 years of experience, our skilled project managers and painters understand that their work has to meet and exceed your expectations. Our team at Timmins Painting knows that customer service is just as important as the quality of the work. We are used to working with budgets and timelines, and you will find us to be experts at meeting all the requirements that a residential painting job entails.
At Timmins Painting we guarantee our work. We offer a warranty on workmanship, have all the appropriate insurances, employ highly skilled and experienced painters, offer a no-hassle sales approach, and provide you with customer service that is second to none.
Our Residential Painting Services
Interior Walls
Cabinet Painting
Cabinet Refinishing
Decks and Fences
Crown Molding
Paint Color Matching
Residential Repaint
Power Washing
Paint Application Types
Two-Coat Paint Application
Brush/Roll Applications
Fine Finish Spray Applications
Elastomeric Coatings
Not sure what type your particular project requires? Let us help! We can advise you about the different paint application methods and their varying benefits.
Free Estimate on Your Sonoma County Residential Painting Project
Contact the team of residential painting contractors at Timmins Painting today for a FREE PROJECT ESTIMATE! You will be glad you did!
Related Posts
Common Painting Mistakes Often Missed by Homebuyers  

While painting is one of the most cost-effective home improvement projects, it still requires some investment of both time and money. In this article, you'll learn what painting mistakes to look for, when buying a home, to better inform your offer, and your to-do list after you move in.  

How Do I Choose the Right "White" Paint for My Walls?  

White paint is incredibly versatile, though choosing the right shade of white for your interior walls can be a little tricky. This guide explores the variables and provides suggestions to help with this important decision.

Bright Paint Colors or Neutral Hues for Sonoma County Home Interiors?  

It's nothing like the Pepsi or Coke debate, but settling on going with bright or neutral interior paint colors can be a big deal. In this article, we'll look at several considerations regarding choosing the best interior paint colors for your home to help you decide whether it's better to paint your walls with bright colors or neutral hues.