Carefully maintaining the finish on your fences, decks, and wooden porches, is a great way to ensure your home's curb appeal. Sun, rain, hail, and wind can take a toll on these wooden structures. If the finish degrades, the wood itself can become comprised, and these structures will have to be replaced far sooner, resulting in a much bigger price tag. In this article, you'll learn four easy steps to preserve the finish on your deck, porch and fences, so that you can keep these features around your home in great condition for years to come.
Inspect, Protect, and Preserve Your Outdoor Wooden Surfaces
Having a deck, porch, or fenced yard extends the usable space of your property. In summer months, these spaces might be your favorite place to be when you're home. Keeping these structures maintained will ensure that you continue to enjoy spending time in these outdoor areas of your property. A ding in a fence or rusting screws in a deck, if left unaddressed, can damage their finish. When the finish becomes compromised, these structures will deteriorate faster. It can be expensive to repair or replace these features, so maintaining their finish is very important. You can help preserve the finish on your deck, porch, and fences by following these simple steps:
1. Prevent Patio Furniture from Scratching Your Deck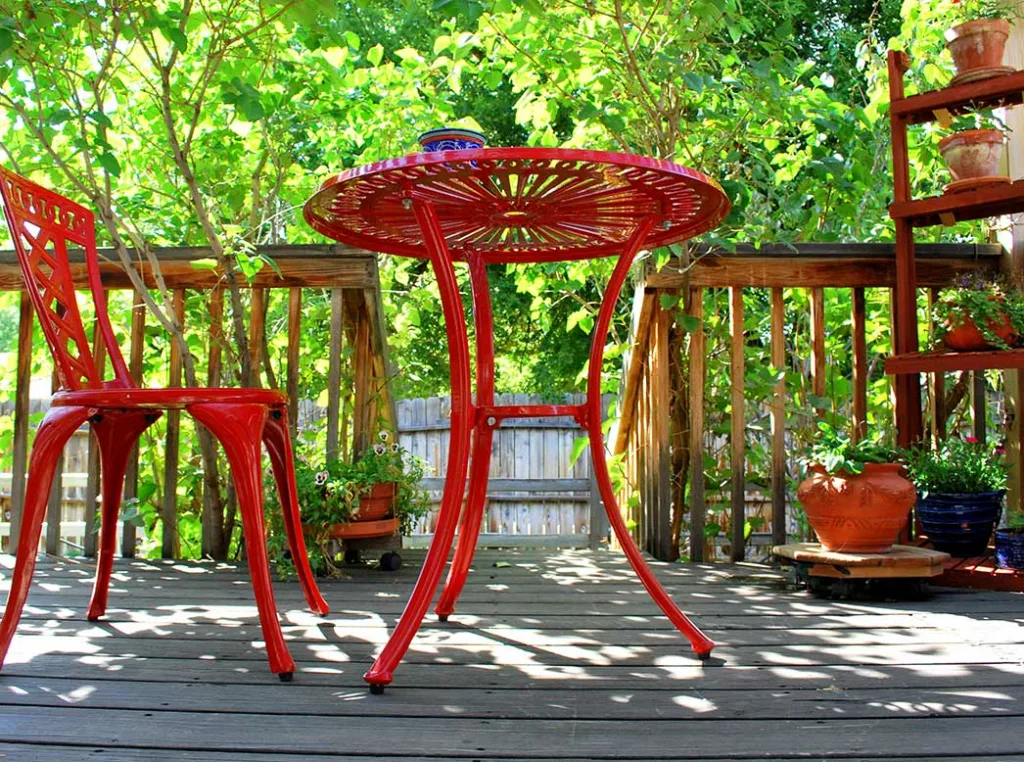 It's a good practice to periodically inspect the bottoms of all your chairs and table legs. Damaged or missing glides, pads, or casters on your patio furniture can gouge the wood finish of your deck. You may also want to consider an outdoor rug for underneath your chairs and tables. In addition to protecting the finish from scratches, it can also protect the deck from harmful UV rays and water damage. However, natural fiber rugs will absorb moisture and could rot your wood, so they are to be avoided. It's also best to avoid dragging anything heavy on the surface of your deck or porch.
2. Protect Your Wood Finish from Water Damage
One easy way to help preserve your deck or porch finish is to ensure that your drain spouts are functioning, unclogged, and positioned correctly. This will prevent rainwater from landing on your porch or deck from the rain gutters or spouts. Especially in a shaded area, the surface can become slimy with mold, mildew, moss, and algae. Not only will such organic matter damage the finish on your deck or porch, but it can also be a slipping hazard.
3. Move Fence Boards Above the Soil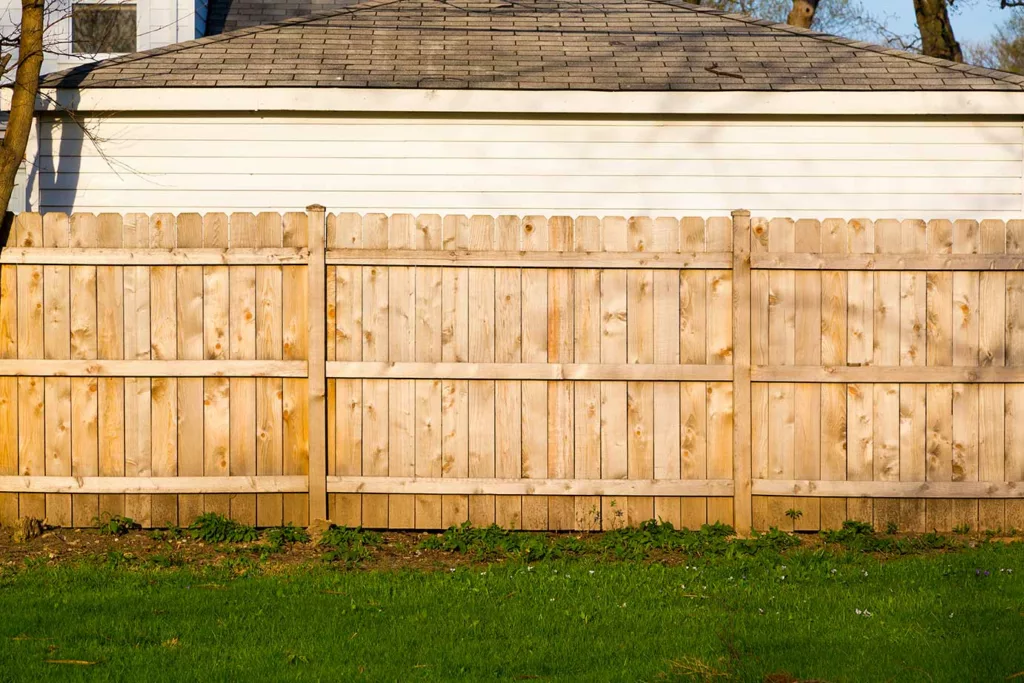 If the bottom of the fence meets the soil, you may want to redo it by raising the boards or grading the soil underneath it. If you're unable to keep your fence off the soil, then you'll need to check often for signs of dry rot and deterioration. Contact with soil and water will invite water damage and pests.
4. Keep Vegetation Away from Wood Fences
Keeping bushes, plants, and trees at least a foot away from fences will help them to stay dry, which will help their finish last longer. To maintain adequate clearance, it's best to plant vegetation two or three feet from any fence, and still further for trees. In addition, as they grow, the branches will need to be pruned to maintain clearance from the fence. In addition to damaging the finish, trees or bushes that put pressure on the fence can cause the fence itself to fail.
Restore Your Deck, Porch and Fence with Timmins Painting 
A well-maintained outdoor finish can last for years. However, uncovered decks may need annual weather-resistant sealant applications. How often decks, porches, and fences need to be repainted or re-stained depends on weather conditions and, for decks and porches, the amount of traffic they endure.
The full-service, expert painters at Timmins Painting can refresh your deck, porch, or fence, which will enhance their beauty and help them last for many years to come! Our team of professional painters has been serving Sonoma County homeowners for 20 years. No matter the residential painting service you require, our team can take care of it with quality workmanship and attention to detail. When it's time for you to consider preserving your deck finish, contact Timmins Painting today for an estimate for your next painting project!