Some people may think that choosing a dark exterior paint color for your home is a bold choice. However, painting your house a darker color like black, navy, or deep green can have some considerable benefits. If you're contemplating painting your home's exterior a dark statement color, this article is for you. This guide explains the pros and cons of dark exterior paint colors for your home to help you decide whether this style is the right fit for you.
The Pros of Choosing Dark Exterior House Paint
Over the decades, light and neutral paint shades have been the primary choices for home exteriors. However, darker paint colors have become increasingly popular as well – and for good reason. Here are some of the advantages that dark exterior house paint can provide.
Bold, Dark Paint Makes You Stand Out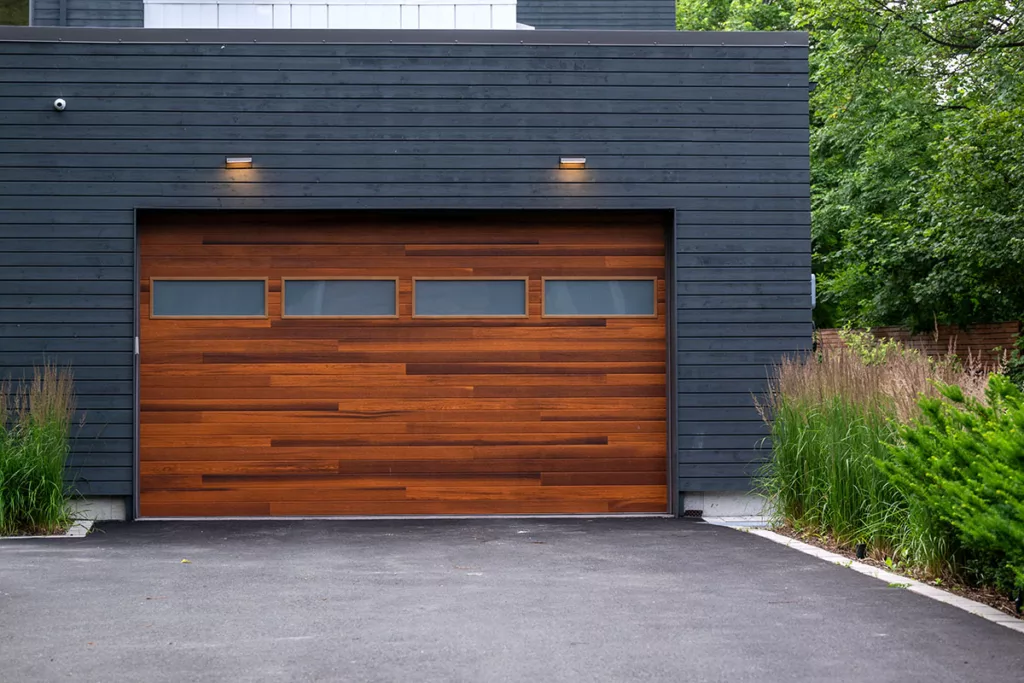 While dark exteriors are becoming more common, a bold jeweled-toned green or moody black paint job is always going to make your home stand out in the neighborhood. Bold paint colors add a touch of sophistication and drama to your home's exterior and will always be an eye-catching statement. This design choice offers a striking first impression that gives your home an elegant look.
Dark Home Exteriors Can Increase Home Value
Believe it or not, painting your house a dark exterior color can actually increase your home value. A 2023 Zillow study revealed that homes with darker paint colors sold for about $2,512 above the anticipated price. This represents a significant profit for a simple investment of around $50 per can of paint.
Accentuate the Scenery Around Your Home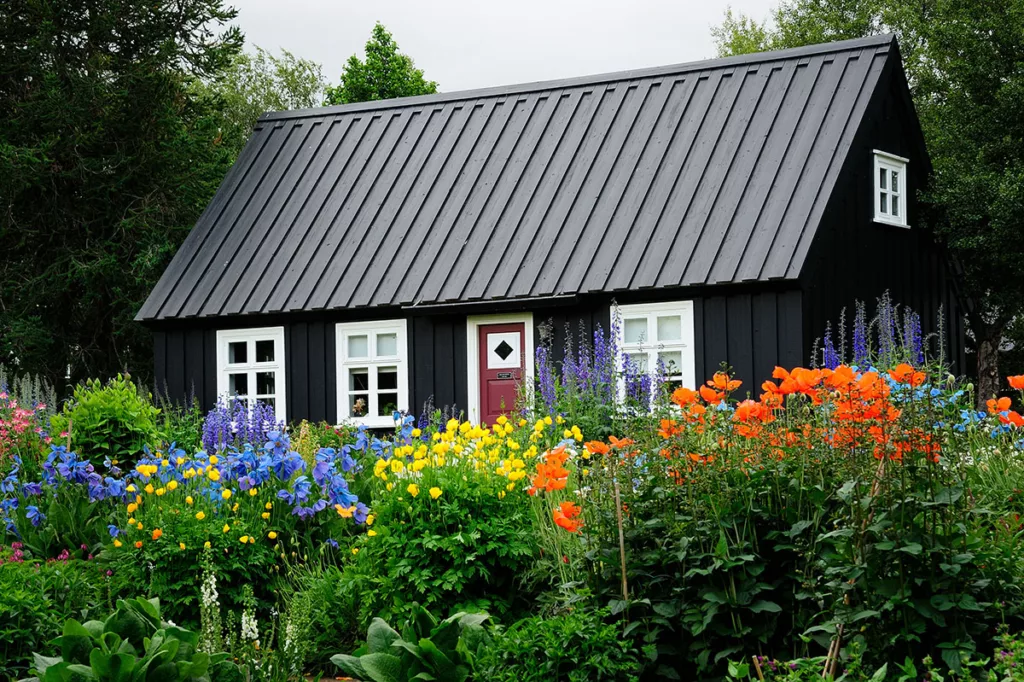 If your house is surrounded by lots of natural foliage or scenic landscaping, a dark paint color on the exterior of your home can help accentuate this. Deeper colors like charcoal help create negative space and allow other outdoor features like your landscaping to really pop without distracting from your beautiful exterior paint. It can also add more depth to your home's background, making your property look bigger and the surrounding scenery appear more lush.
Reduce Heating Costs
Dark exteriors offer more than visual appeal alone—they also have practical benefits like reduced heating costs. This is because dark paint colors like black and deep gray absorb heat more efficiently, keeping your home warmer naturally, which increases energy efficiency and cost savings.
Hide Imperfections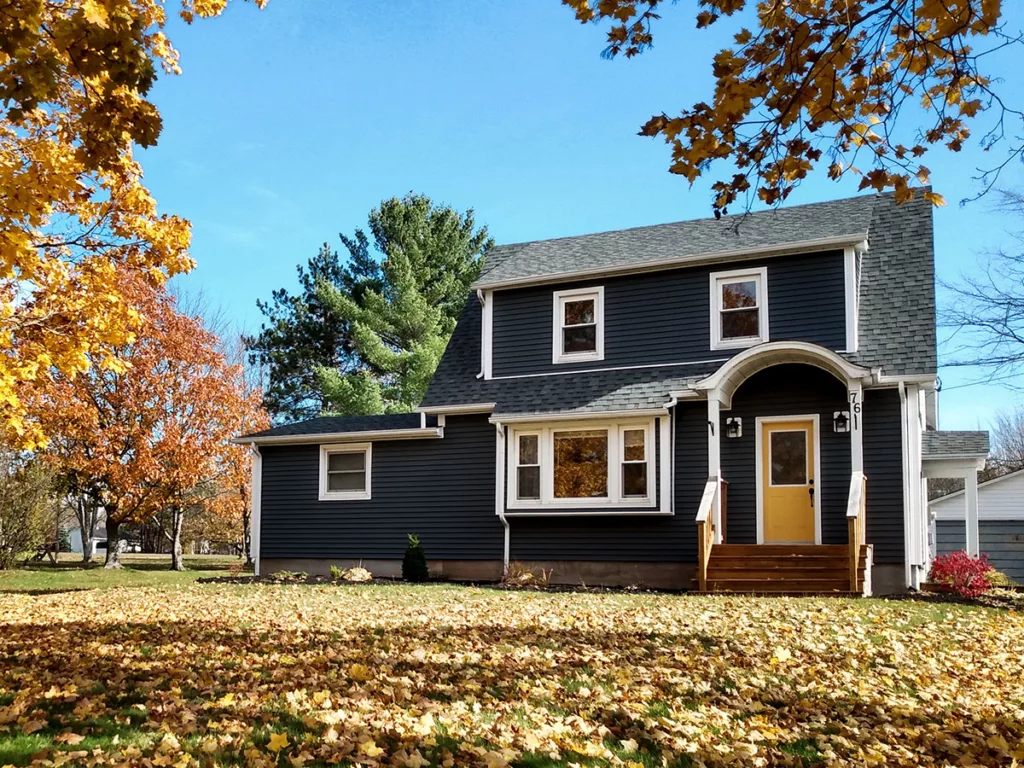 Another advantage that dark exteriors offer is the ability to conceal dirt, stains, and other imperfections. This can be especially beneficial in areas known for strong winds and high dust or pollution levels. It's also good for hiding small flaws or weathering damage better than lighter paint shades, making them a good choice for older homes or homes in areas with extreme weather conditions.
The Cons of Choosing Dark Exterior House Paint
While dark exterior paint can be a great choice for your home, there are a few drawbacks to be aware of. Here are some potential disadvantages of choosing dark exterior house paint.
May Not Be Suitable for Hotter Climates
As we mentioned earlier, dark exterior house paint can keep your home naturally warmer. This also means that if you live in an area where temperatures are typically higher, your home will likely heat up quickly.
Color Upkeep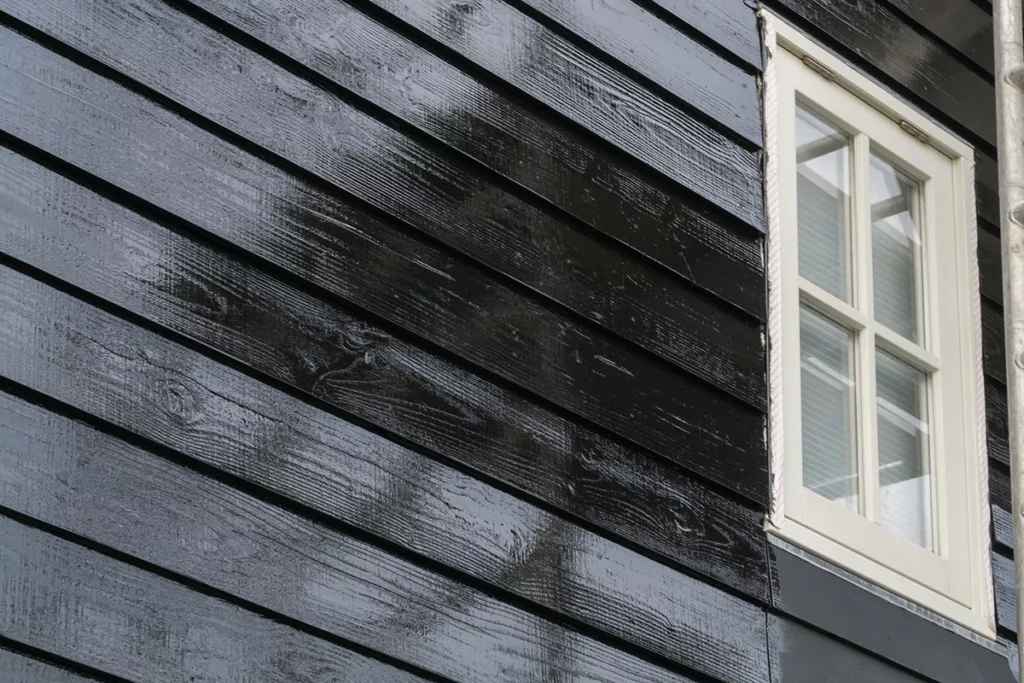 People favor dark exteriors for their boldness, but like any paint color, it will eventually fade after years of exposure to natural elements. While these eye-catching color hughes won't fade any faster than a lighter paint color would, the change may be more noticeable. To keep your home's exterior looking fresh, consider having professionals come back and do retouches every 5-10 years or so. This will preserve your home value and keep your paint looking clean.
Perceived Size
Dark paint colors can make a home appear smaller, as they absorb light and can be visually imposing. This may not be the best choice if you have a small or modestly-sized home and want to create an illusion of spaciousness.
How to Choose the Best Dark Exterior Paint for Your Home
When it comes to choosing exterior paint, no two shades are ever the same. Colors that look similar in the can will look very different when painted on the actual siding of your home. This is why it's so important to make sure you choose the right color for your house. Here are some tips for choosing the best dark exterior paint color for your home.
Make Sure to Get Samples and Test Paint Outside
Even if you do your research and find lots of examples of what the paint job might look like on other houses, it's always a good idea to test the paint on your own house to make sure it's the color you want. This will allow you to preview the paint color at different times of day as well, so you will have a true idea of what your home will look like at all times. It's a lot easier to switch out the shade before the entire house is painted.
Choose Warmer Shades
One essential painter's trick is to choose a paint shade that's warmer than you think it needs to be. Natural daylight will make any paint color appear lighter and cooler. If you really want that bold, striking look for the front of your home, choose darker shades that have warmer undertones.
Lean Towards Muted Colors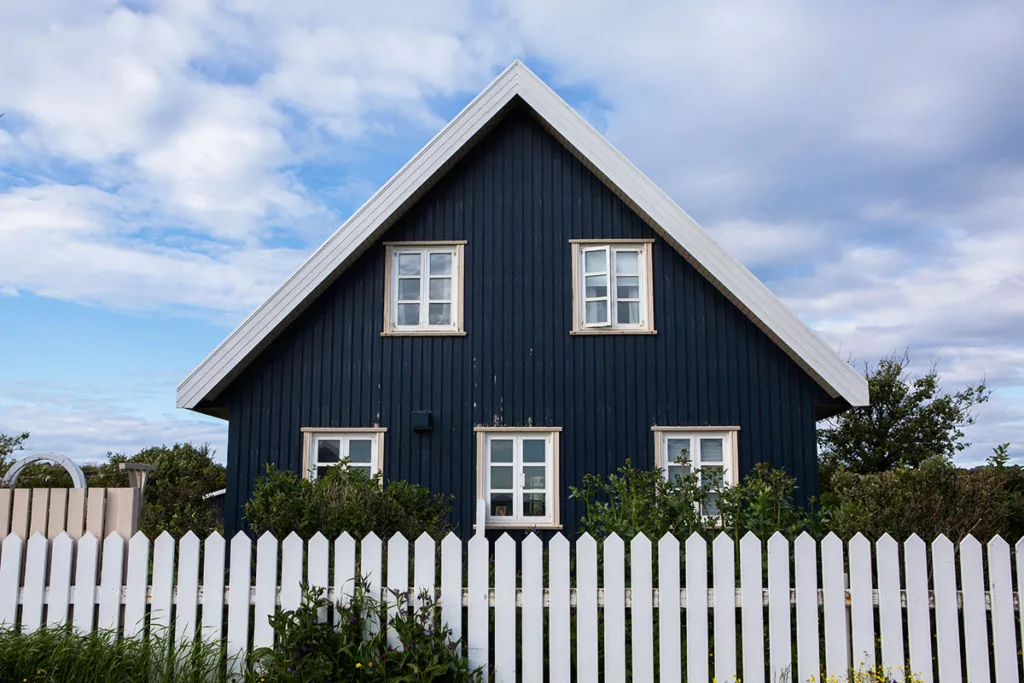 No matter what paint color you choose, it will always appear more saturated on your home than it does on paper swatches. If you're going with a forest green or a deep navy blue for your home exterior, try to choose the most desaturated shade possible. This will make sure the final result doesn't stray too far from that bold, dark aesthetic you're going for.
Your Local Experts for Residential Painting Services in Sonoma County
There are lots of advantages to a dark exterior paint color for your home. In addition to standing out and accentuating scenery, there are practical benefits like reduced heating costs, increased home value, and more.
If you're interested in having your house painted, trust Timmins to handle your next residential painting project. Our team of exterior painting professionals will get the job done well with friendly service and incredible attention to detail. Give us a call at (707)-792-0773 or fill out our online form to request a free estimate today.