To Paint Or Not to Paint
To paint or not to paint? This is a question commonly debated by landlords when considering how to improve their rental properties. It's one that's almost always answered in the affirmative by tenants who are looking for a place to rent or lease. There are some factors to consider before arriving at the right answer. And it starts with the premise that when it comes to your return on investment, it's hard to beat freshly painted walls. Repainting a rental property is not a very expensive investment. Plus, it's one that gives landlords a lot of bang for their bucks. Repaint your rental property often or every few years to provide beauty, value, quality, and satisfaction to your renters.
Paint maintains and protects the walls. And let's face it, walls are the largest and first thing renters notice when considering a potential rental property. After more than 25 years serving Sonoma County homeowners, Timmins Painting understands the importance of proper property maintenance and how to improve their appearance.
Why Repaint Rental Properties
A fresh coat of paint is an instant interior make-over for a house, apartment, or condo. Many owners repaint so their properties look good and show well, to attract the best applicants. Newly-painted walls provide a psychological boost with their brighter and newer appearance. It's a fine line between aesthetics and practicality. Walls need to stay in their best condition while also looking good.
A fresh coat of paint is the easiest way to freshen up a place and attract new renters or keep current tenants happy. After a few years, depending on its quality and the wear and tear it sustains, paint can wear out and its colors fade and become dingy.
Although California landlords are required to make their rental properties habitable, this does not include painting. (Of course, there are a few exceptions such as lead paint removal). Most landlords repaint every three to five years to keep their properties looking fresh and well-kept.
When to Repaint Rental Properties
It's always easier to paint when properties are vacant with no furniture to move. This makes the time between tenants the best time for landlords to repaint rental units. However, with frequent turnover, it's common practice to repaint every two to three years even when it's not legally required.
Repainting is particularly important if the walls have significant damage, sometimes caused when tenants move in and out. The damage may consist of scratches, holes, stains, smoke/vape, or general wear. Covering up a bad paint job carried out by tenants is a good reason to repaint. And let's not forget, repainting a rental unit is it's tax-deductible for landlords!
Long-Term Tenants and Repainting
Landlords know that loyal long-term tenants are worth keeping happy. Repainting every five years is highly recommended, and it's an affordable investment that elicits continued loyalty and satisfaction from renters.
A fresh coat of paint applied to a property that has been occupied by long-term tenants is a clear sign to renters that the landlord appreciates them and is interested in continuing their occupancy.
Which Paint to Use
Once the decision to repaint has been made, there are a few factors for a landlord to consider:
– Which paint is best to mitigate wear and tear? A good strategy is to purchase mid-grade paint. The higher quality of mid-grade paint means that you won't need to apply as many coats and that it will last longer.
–      How much protection against mildew and spoilage protection is suitable for the walls of the rental property?  A higher grade paint offers better protection against peeling, cracking and blistering, fading and chalking. Plus, scuffs and fingerprints are easier to clean. This helps protect your property and your tenants from harmful debris such as molds or mildews.
–      Which paint offers the best coverage, durability, and ease in applying? Carefully consider paint quality and affordability before choosing. A paint professional will be able to help you choose the perfect type of paint based on your specific needs.
–      Which paint colors are best for rental properties? Color makes all the difference. Typically landlords stick to a neutral palette, but this does not mean painting the property white. Neutral shades like beige or gray provide a fresh yet easy base for most tenants' decorating styles and color schemes.
And, finally, after balancing paint needs, quality and affordability, investing in a reputable painting company may be the best decision to meet your needs. A professional paint job usually achieves better results and is completed in less time.
Contact Timmins Painting to Learn More About Professional Repainting for Rental Properties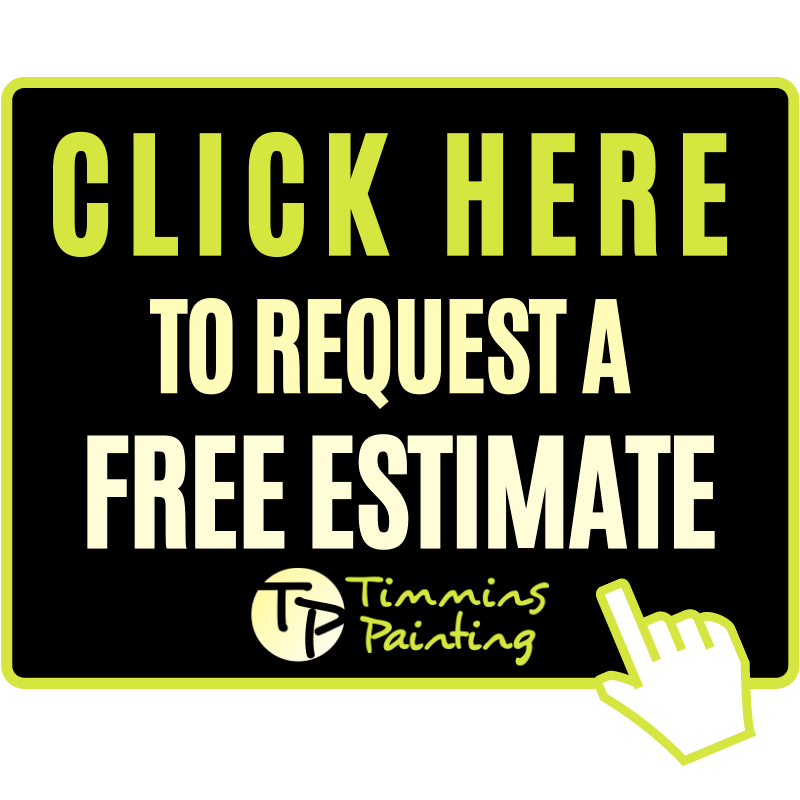 At Timmins Painting we guarantee our work and provide customer service that is second to none. By hiring us for your repaint job you are guaranteeing that the job will be done right. Our team of professional house painters understands the ins and outs of the industry and only uses the most trusted paint brands. We are highly skilled in transforming your vision into reality.
As reputable paint contractors, we ask about your needs and offer multiple options for paint grade. So whether you repaint often or every few years, fresh paint is sure to provide beauty, value, and quality to your rental property and satisfaction to your renters.
We understand that time is money when it comes to rental properties, and that when a property sits empty it represents a financial drain. We work within strict timelines to complete the work on time, minimizing any inconveniences, and we stand behind our work.
At Timmins Painting we provide a warranty on our work, ensuring that any flaws or errors in your paint job will be corrected in a timely manner and at no additional cost to you. If you are looking for peace of mind and a repaint job well done, finished on time, and within your budget, contact Timmins Painting today.