Painting Ideas to Easily Update Your Space
If your home's interior is ready for a refresh, or you're just tired of looking at the same old walls, an interior painting project is undoubtedly one of the most cost-effective solutions. You can give your interior the new look you're after and even increase your home's value with a fresh coat of paint in the most popular colors. 
In this article, you'll learn about the techniques used by designers to transform the interior of a home by enhancing its best features with paint.
Calming Interior Paint Colors
Homebase. Home free. Home sweet home. We envision the home as an anchor point. A calm oasis we can return to for rest and relaxation. Choosing calming interior paint colors can actually enhance this feeling. Here are some paint trends we're seeing that help achieve a sense of security, comfort, and peace. 
Cozy, Warm, and Earthy Paint Palettes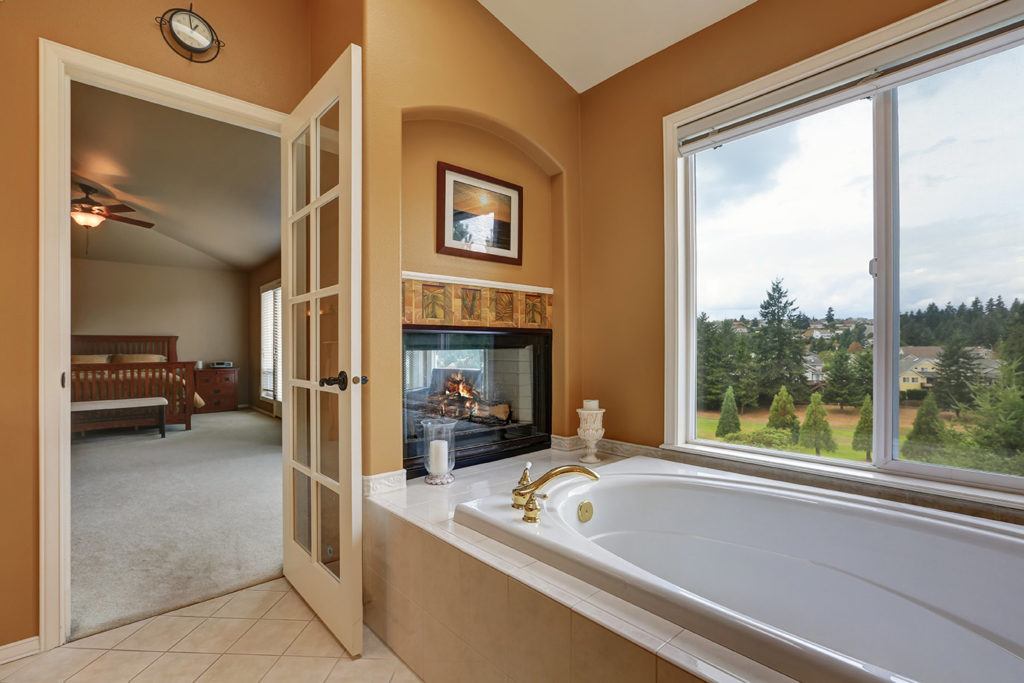 Earthtones ground us and connect us to the land we love. They can also complement the woodwork and wooden furniture in any room of your house. Paint colors like warm golds, rich tans, earthy greens, and burnt sienna can give any space an organic, earthy feel that makes it feel welcoming and homey while reflecting the beauty of Sonoma County pastures, vineyards, and wooded hills.
Neutral Shades
Adding neutral paint shades throughout your home's interior can provide a peaceful break from this fast-paced, busy world. They are calming precisely because they do not demand attention. These paint colors also showcase other creative interior design aspects like your furnishings, art, or decor, and make redecorating easier because they blend so well with a variety of materials.
Get Creative with Accents
Adding an accent paint color creates more visual interest in any room. Consider areas like door trim, molding, wainscoting, window seats, built-in shelving, and plate rails. Painting them a complementary or contrasting color will enhance their appeal and completely change the overall look and feel of the room.
Paint Your Ceiling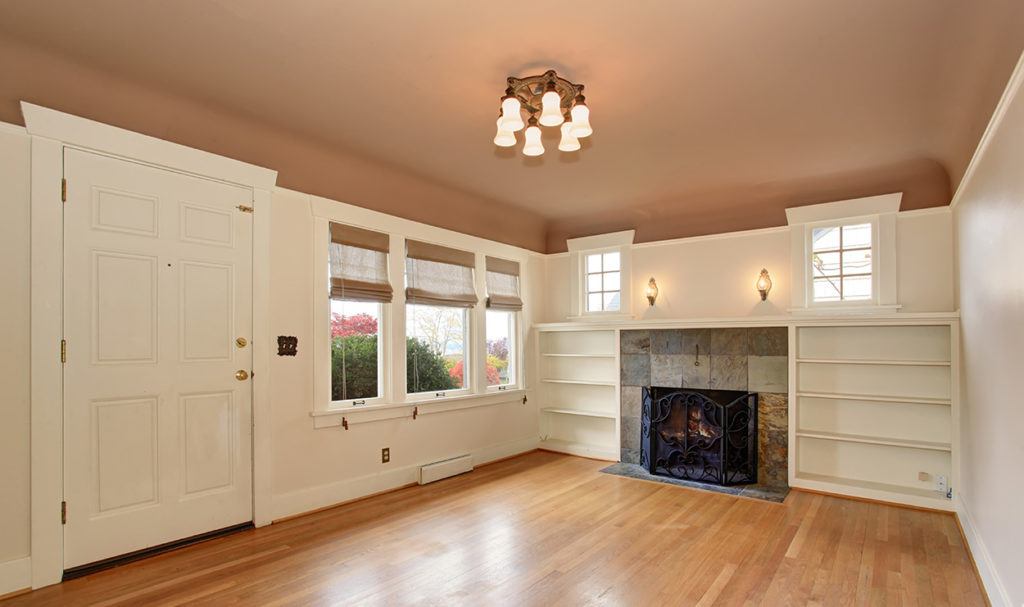 Painting your ceiling a different color than the walls will instantly change the entire look of your space. No one looks up at a white ceiling. A painted ceiling can give the whole room more depth, opening the space up, or making it feel cozier, depending on your color choice. For more tips on enhancing a space by painting your ceiling, read our recent post about turning your ceiling into an accent wall.
Accent Alcoves
If you have an alcove anywhere in your home, you have a goldmine for painting options. You can add your accent color to the wall of an alcove, or draw attention to the smaller details. Consider painting the aspects you want to highlight the most, like the trim, bench seat, or shelving. You can naturally guide people's eyes to certain areas with paint by adding a pop of color or even incorporating a simple pattern. It's a small space, but with a quality paint job, it will easily transform the look of the whole room.
Make a Statement with Bold Paint Palettes
Going bold with trending paint colors can also drastically redefine your space. With these tips and tricks for painting your home's interior, you'll be amazed at the dynamic results you can achieve. 
Basic Black is Back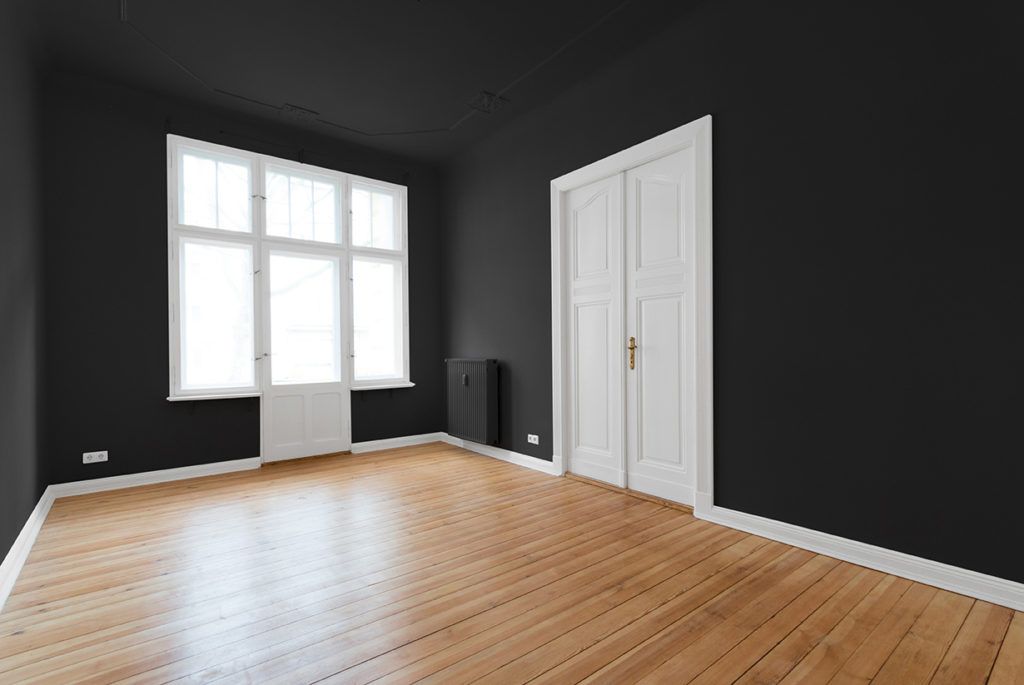 Black might seem like a strange color choice for your home interior, but done right, it can add class to any room. It won't clash with anything, though it's important to remember that dark paint colors can make rooms appear smaller.
Black Bathrooms
Black looks great paired with the white and off-white tile and porcelain usually found in bathrooms. Not to mention, you can easily incorporate a third color with green plants or wall art in gold frames. 
Black Living Rooms
Whether it's from other furnishings or wall art, yellow, gold, or dark green can pair beautifully with a black accent wall in your living room. Keeping your ceiling white, and painting a black accent wall will instantly add a touch of elegance to your living area.
Black Kitchen Cabinets
Choose a bold paint color like black for your painted kitchen cabinets. It's a great way to instantly revamp the space. If you have a classic black and white checkered floor tile, all the better. 
Color Blocking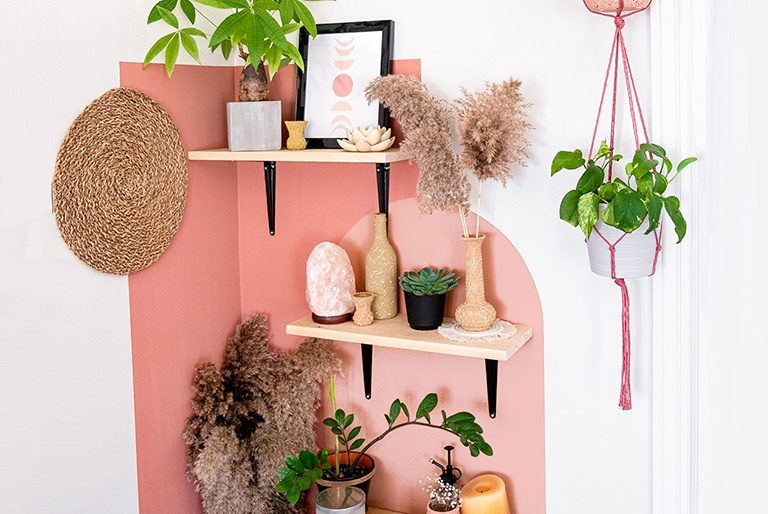 Another way to add interest to a room and get more out of your paint project is to try color blocking. With paint color blocking, you can add angles and shapes within a wall. It's your chance to "color outside of the lines."
Paint Zoning
With paint zoning, you can delineate various areas of a room or easily break up an open layout. Not to mention, this painting style allows you to define and separate two separate areas or rooms, without adding a physical divider. 
Timmins Painting is Here to Help Update Your Sonoma County Home Interior
With so many great ideas, it's time to get started! If you're ready to update your interior walls just in time for the holidays, Timmins Painting is here to help. Our team of professional residential painters has over 25 years of experience serving Santa Rosa homeowners and homeowners throughout Sonoma County. Whatever residential painting services you require, our team is here to make it a reality.
Contact Timmins Painting today to get a free estimate on your home paint project!