5 Ways Timmins Painting Can Improve Your Business Exterior
If you own a business or property in Sonoma County, you are probably always looking for ways to save on expenditures and increase revenues, right? Well, when was the last time your business invested in a new exterior paint job?
It might not be on the top of your to-do list, but if it's been a few years, you might be surprised what a transformation a simple coat of paint can make to your bottom line. A new paint job for your building's exterior can breathe new life into your business, increase revenues, and also save you money in the long run.
Read on to learn more about all the amazing benefits a fresh coat of paint by the professionals at Timmins Painting can offer your business.
1. Refresh Your Business Exterior with a Fresh Coat of Paint
If you own a commercial building or retail location in Sonoma County, investing in maintaining your property's exterior appearance has many benefits. One of the most cost-effective ways to ensure your building's exterior and surrounding property remains in tip-top shape is with a professional paint job.
Timmins Painting is proud to serve business and property owners all over Sonoma County.
Our team of licensed painters will gladly refresh your business's exterior, and ensure a perfect job every time.
2. Rebrand Your Business with an Exterior Paint Job
Company colors are a simple way to set yourself apart from your competition and give your customers something to easily remember you by. Incorporating your business' color scheme and branding on the outside of your business is a cost-effective way to rebrand your building.
Whether you operate out of one building or have different locations, branding the exterior of your business with a professional paint job is bound to make an impression on your new and returning customers.
3. Get an Instant Make-Over with a Professional Power Wash
The exterior of your building is constantly exposed to dirt and grime, but unlike your windows, it probably isn't getting washed regularly. It's never hard to notice if a building hasn't been pressure washed in a while. The environment, weather conditions, and nearby traffic will all stain or discolor your building's exterior walls, awnings, and sidewalks. The build-up of debris leaves the exterior drab and not very inviting.
If your business building hasn't been pressure washed in over a year, that debris is just backing into your exterior, causing extra wear and tear that can quickly lead to bigger issues. Yearly professional power washes from the professionals at Timmins will help keep grime in check and the exterior of your business looking its best!
4. Paint Your Exterior Railings and Gates for a Good First Impression
Railings and exterior gates need regular care and attention to look their best. These exterior fixtures are important architectural features that also serve a practical purpose outside of your business. Railings leading into your business are a great asset that many customers rely on. And your front gate will likely be the first thing your clientele will sill before even entering your establishment.
Both of these crucial fixtures are vulnerable to damaging rust and other forms of corrosion. Our team at Timmins Painting will ensure these items are carefully maintained with a fresh coat of paint, protective coatings, and lubricants.
5. Literally Boost Your Curb Appeal with a Fresh Coat of Paint
Maintaining the curbs around your business property is more beneficial than you may think. Keeping the paint color fresh and easy to see will not only keep your property looking well-maintained, it can also increase safety and help enforce traffic laws.
When you have your curbs painted by professionals like our team at Timmins Painting, we will make sure your business address is easy for customers to read. Everyone knows that nothing can ruin a person's day more than a parking citation! With a fresh coat of paint, you can provide clear indications to your customers where they can and cannot park.
Get a Free Estimate from Sonoma County Commercial Painting Company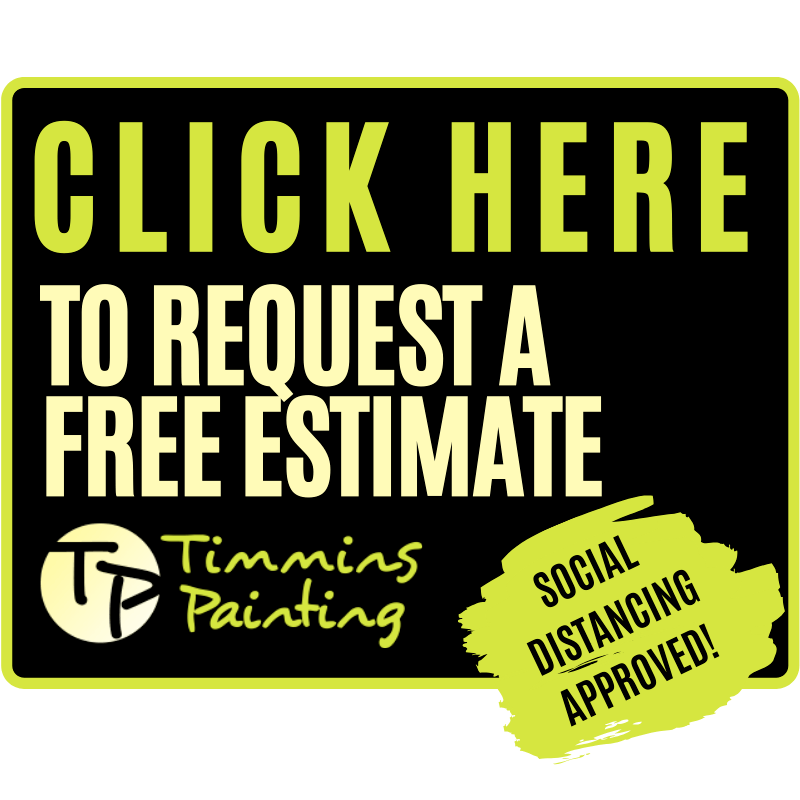 Our professional team at Timmins Painting has been providing commercial painting services to businesses in Sonoma County for over 20 years. From restaurants and offices to retail stores and fire departments, our team of licensed painters can do it all.
Contact Timmins Painting today to schedule a free social distancing approved estimate on your exterior commercial paint project!