4 Tips for Picking the Perfect Exterior Paint Color for Your Home in Sonoma County
The color of your home's exterior is one of the most public design decisions you will ever make as a homeowner. The colors you choose can make or break your home's curb appeal, especially if you want to sell in the future.
With so many paint companies and color options available on the market, finding the perfect color for the exterior of your home can be a daunting task. When painting the exterior of your house, you want a color scheme that is not only beautiful but will also add value to your home. So where do you even begin when planning your home painting makeover?
The professionals at Timmins Painting are here to help get you started with some basic paint color tips! Use this guide to help pick the perfect exterior paint color for your home and get a head start on your residential painting project!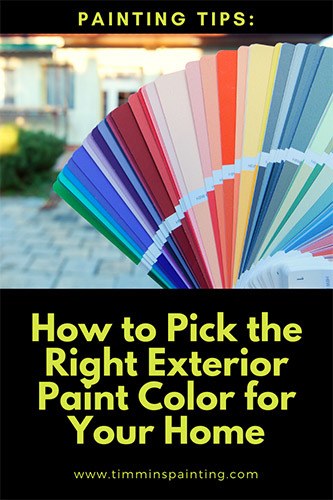 1. Choose the Exterior Areas of Your Home to Paint
Knowing where different paint colors will be going is the perfect place to start when deciding on a color theme for your home. Typically an exterior paint scheme should have three major parts:
Dominant house exterior color
Accent colors that bring shutters, doors, and other smaller areas to life
Trim color around the exterior of the home
Narrowing the number of different colors or shades you will need for your exterior painting project can help make it all seem more manageable moving forward.
2. Consider the Permanent Exterior Elements Around Your Home
Every home is going to have some permanent elements that will affect how different colors look on the exterior of your home. For instance, consider the roof of your home – it might have terracotta-colored roof shingles or light-colored asphalt tiles. The colors of the materials used to construct these permanent elements can clash with different paint shades or tones.
Additionally, if you have a natural stone walkway or any brick ledges, these permanent elements also affect the exterior look and feel of your home. Make sure you choose a paint color scheme that compliments these elements because they are here to stay!
3. Compliment the Architectural Style of Your Home
You can be as creative as you want when it comes to painting the exterior of your home, barring any issues with possible HOA groups. But when choosing a color palette for your home's exterior, the architectural style can play a big factor.
Should you want to keep up the traditional look of your classic victorian home or American craftsmen, choosing more subtle tones with natural hues would be more in character. While a more modern home design can easily incorporate pops of color or bright accent tones.
4. Factor in Your Property's Landscape When You Pick Your Exterior Paint Color
If your home is tucked away behind trees or down a long driveway, darker tones can make your home appear smaller or harder to spot. Similarly, if your home has a lot of sun exposure and maintaining a lower indoor temperature is your goal, lighter paint colors can help keep things cool.
In suburban areas, fitting in doesn't have to mean you can't get creative! You can easily add a splash of color by painting your front door or other accenting areas a fun and inviting shade that still compliments your home's exterior.
Trust the Professionals at Timmins Painting with Your Residential Exterior Paint Job in Sonoma County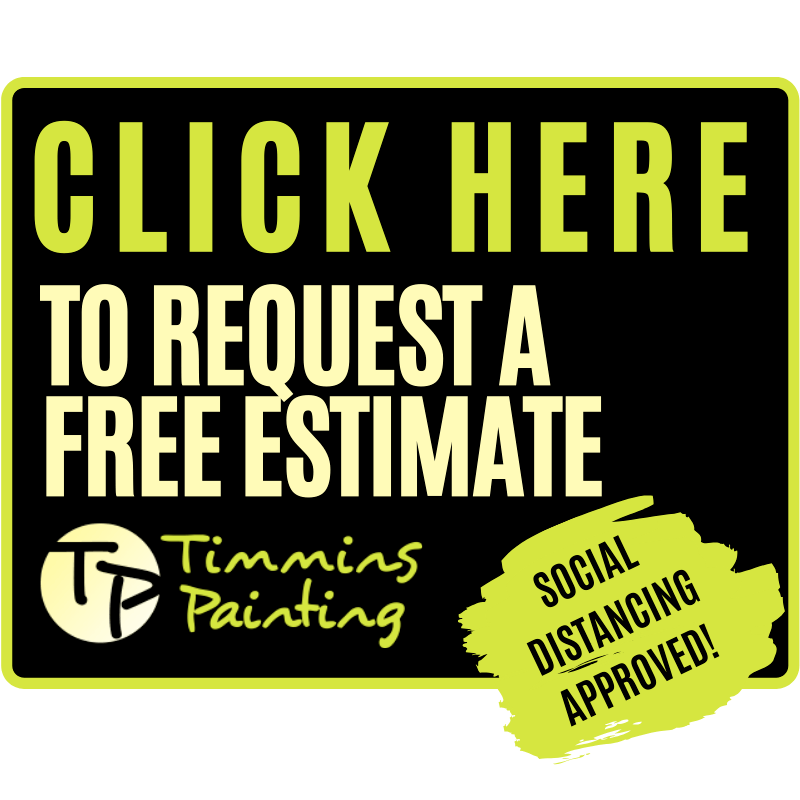 Once you have chosen your perfect paint palette the next step to hire a professional residential painter to bring your project to life! With over 20 years of experience serving Sonoma County homeowners, the Timmins Painting team is here for all your residential painting needs.
Contact the professionals at Timmins Painting today to schedule a free social distancing approved estimate on your exterior home paint project