4 Things You Should Know About Painting the Exterior Trim of Your Home
If the trim of your home is showing signs of fading, chipping, or other wear and tear, it is definitely time to repaint. But beyond basic aesthetics, painting the exterior trim of your house can also help ensure the internal structure remains free from damage.
If you are looking for a way to boost your curb appeal while keeping your home free from damage, repainting the exterior trim can go a long way. Read on to learn more about painting your home's trim from the professional residential painters at Timmins Painting.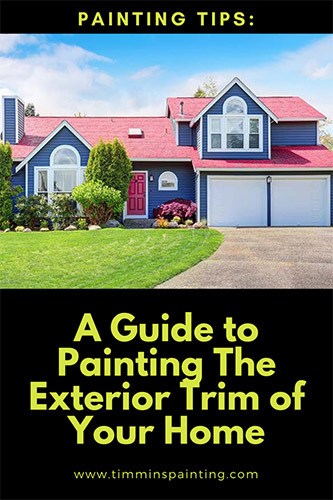 1. Where is the Trim on the Exterior of a Home?
The exterior trim of your home typically includes the edging surrounding your windows, doors, and roof. Depending on the architectural design of your home, you may have some supplementary exterior trimmed areas as well.
Many Victorian-style houses have additional decorative brackets (corbels), that connect the siding to an exterior overhang or roof for added support. Features such as window shutters, or flower boxes are usually considered accents but can be painted to match the trim.
2. Is it a Good Idea to Only Paint the Trim of My Home?
The exterior trim of your home is designed to be both decorative and functional. Your trim serves as an additional protective barrier to the features it surrounds. Repainting the trim can help revamp the look of your home, while also adding extra protection from the natural wear and tear the exterior of your house is exposed to every day.
If you are thinking about painting the trim of your house you might want to consider if it's time to repaint the structure as well. Depending on the material used to construct your house, your home's exterior should be repainted every 5 – 10 years.
3. How Do I Choose an Exterior Trim Color?
The paint color you choose for your exterior trim will play a big role in the overall look and feel of your home. You can draw more attention to the architectural design or add a fun pop of color to your home by choosing a bold paint. Or if you prefer a more subdued look, you can use a natural tone in a monochromatic color scheme.
If you enjoy the current color palette of your home, choosing the same color to repaint your trim will help bring it back to life and also add that extra layer of protection. If you are looking to add more contrast – but don't want the colors to clash – you should choose a hue a few shades lighter or darker than your home's exterior.
Read our previous blog post for additional tips for picking the best exterior paint colors for your home.
4. Should I Hire a Residential Painter to Paint My Home's Exterior Trim?
There are many common but extremely detrimental painting mistakes you can avoid by working with a residential painting company. A professional painter will have the required knowledge and experience to ensure your exterior paint project is completed perfectly. A licensed painter will also be able to spot any signs of mildew, mold, or rot to your home's structure that will need immediate attention.
Hiring a professional residential painter like Timmins Painting can save you time, money, and disappointment. Our experienced painters are fully licensed and dedicated to providing the highest quality services and care.
Get a Free Quote from the Residential Painters at Timmins Painting in Sonoma County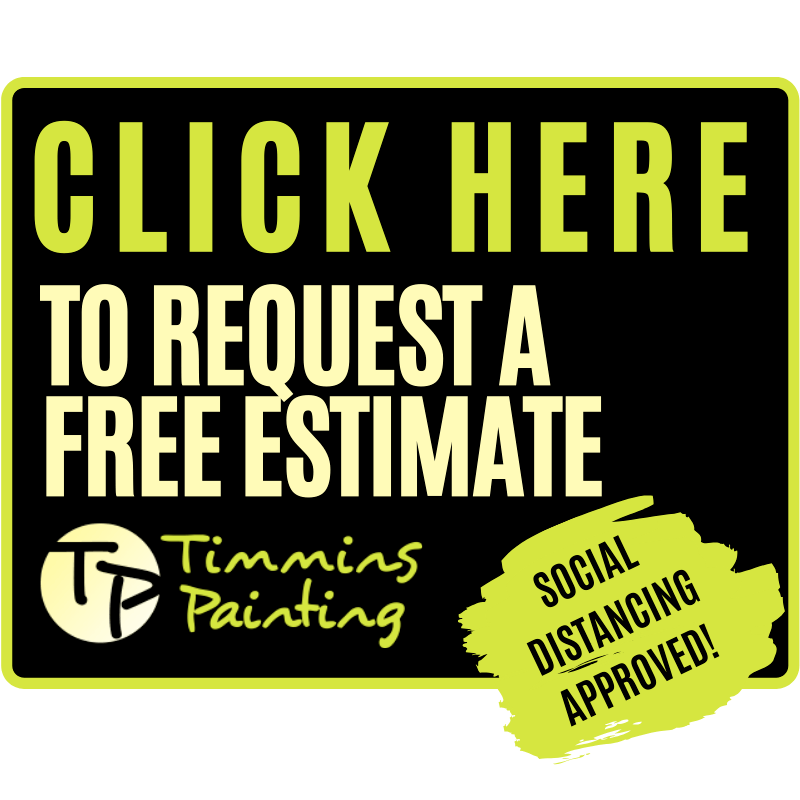 Painting the trim of your house is a great way to easily spruce up your home's exterior and keep your residence structurally secure. Timmins Painting has been providing professional residential painting services to homeowners throughout Sonoma County for over 20 years.
Contact our team online today for a free exterior painting estimate or with any of your residential painting questions!