Your Guide to Picking the Best White Interior Paint Color for Your Sonoma County Home
White paint is incredibly versatile, though choosing the right shade of white for your interior walls can be a little tricky. Brightening up a room with a fresh coat of paint can have an immediate and amazing impact on your home décor. While it may seem that choosing a shade of interior white paint is easy, there are a number of things to consider when making your choice. And they will vary, from room to room.
This guide outlines all of the variables and provides suggestions to help you with this important decision.
Consider the Natural Light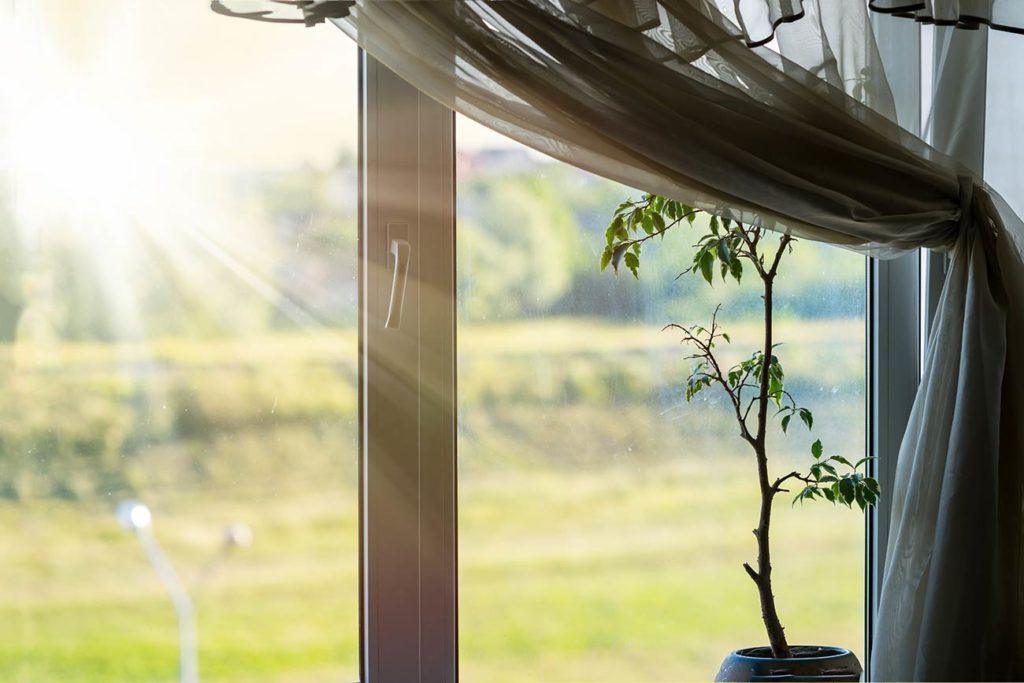 You know that light and color go hand in hand. Without light, there can be no color. From sunrise to sunset, the landscape goes from brilliant color to muted tones, then grays, then mere shadows. Your walls are no different, although your natural light enters only through windows and skylights. Therefore, exposure also matters. Every shade of white paint is going to look different at different times of the day.
The brighter the light, the whiter the white.
Consider how your "white" paint will look in each room, and at each time of day. Sometimes, if there's an abundance of natural light, the room can feel too harsh and sterile, like a hospital room. Choosing a warmer white can soften it up and make it more inviting. If you can, paint one small square of your wall with the intended color and observe it at different times of the day.
White Paint Undertones: Cool vs. Warm
The undertone, or base, of any paint color, is going to play a huge role in the overall atmosphere of the room. Warm white paint tones have undertones of brown, red, or yellow which can help brighten up rooms that don't get a lot of natural light. Cool white paint colors have a black, grey, blue, or greenish base which can help neutralize warm light in rooms that get a lot of sun exposure.
White Paint Sheen
Paint sheen, or finish, refers to how shiny or reflective the paint is once it is dry. Therefore, the glossier the sheen, the brighter the white will appear because it reflects more light. And, of course, you'll want a sheen you can easily clean for the walls in the bathrooms and kitchen, which can get steamy or splattered. For more information about paint sheen, read Types of Paint Finishes and Your Guide to Picking the Perfect One.
Best White Paint Colors for the Kitchen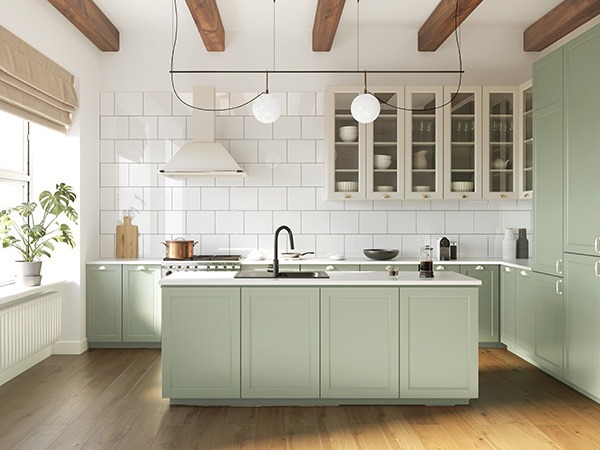 White paints with cool undertones provide a clean, crisp feel to kitchens and make the room feel bigger. If you're not planning on painting your cabinets, you'll want to pick a complementary shade of white.
For instance, if your cabinets are a warm wood tone, leaning into the tan side for your white will blend nicely. Or, for the grey cabinets, which are becoming so popular, leaning to subtly blue, purple, or grey for your wall white will pair well.
Whether you haven't really thought about painting the cabinets, are still thinking about it, or have definitely decided to, check out 4 Ideas for Painted Kitchen Cabinets.
Best White Paint Colors for the Bathroom
A brighter, cool white can make the smallest room of your home seem to expand and have a fresher look. However, bear in mind that mirrors, tile, porcelain, and glass shower doors will all affect the play of the light in this small room.
If you have a large bathroom, and you want it to feel cozier when you're enjoying a luxurious soak in the tub, this can be accomplished with a warmer white.
Whether you choose warm or cool, remember to choose a higher sheen for durability, resistance to mildew, and easy care for this often-steamy room.
Best White Paint Colors for Bedrooms and Common Rooms
When choosing an interior white for the common areas of your home and your bedrooms, a warm-toned white can bring a softer, cozier vibe, while complimenting the colors in your furniture, throw pillows, floor coverings, and window treatments. Using a color wheel, you can find a warm, "white" shade to match or contrast their colors.
Trust Your Sonoma County Home to the Residential Painting Professionals at Timmins Painting
Choosing the right colors, even if it's just the right "white," is the fun part. If you're ready to refresh your home's interior with a new coat of paint, trust the professional painters at Timmins. With more than 25 years of experience painting homes and businesses in Santa Rosa and throughout Sonoma County, they have the skills and knowledge to provide you with the very best results.
Contact us online today or call us at (707) 792-0773 for a free estimate.